>> Tuesday, August 23, 2011
N is for Nook Color! My husband came through and got me a Nook for my birthday. So sweet! I think it's because I'm having such a hard time with moving our son to college and adjusting to this empty nest thing. In fact, this is the very first night I made dinner for the two of us. It is so strange. He came in one night and asked if I was going to cook. I looked at him funny. I think he went and made a peanut butter sandwich. No Nik, no dinner. Sorry. I was in mourning. I did make baked chicken and potatoes tonight.
Anyway, I will sing the praises of the Nook color. It is pretty awesome. I have The Help downloaded on it, which Mari and I saw at the movies and it was AWESOME! Everyone should go see it. I also went to my public library and signed up to borrow e-books through them. That is the reason I went with the Nook in the first place. As soon as I was told it's the kind libraries are using, I was sold! Anyone shopping for one need to know this. I'm all into using libraries.
I also have access to Pandora radio and anything on the web, really. The only thing is, it isn't 3G but that's okay. I can also set up my email accounts. For all of us that have faithwriter emails though - that won't work. I'm thinking I need to move them over to gmail soon. Maybe. Maybe not.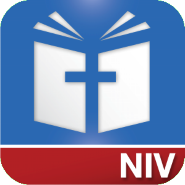 I have an excellent Bible App. That's what I really wanted. Tecarta Bible:
Features
The full New International Version (NIV), New International Reader's Version (NIrV), Today's New International Version (TNIV), The Message, or the King James Version (KJV) downloaded to your device, so no Internet connection required!
Great looking text—most handheld Bibles look terrible, but the NIV Bible is formatted to look like your printed bible.
Clickable Zondervan Study Bible cross-references for quickly finding related passages! (on supported translations)
Full-text search.
Easily take notes—keep them on your device or email them to yourself or friends!
Bookmark favorite passages and quickly return to them.
Navigable history of where you've been recently, like in a web browser.
Anyway, I just wanted to quick check in and say - N is for Nook color and it's also for Nik, who I'm missing lots. Especially when I have to go upstairs and feed the turtles :( Go check out other N posts at
Patty's blog!
Second day of school done and third one will soon be here. Thank you for the prayers and encouragement. Until O.... or before!
Read more...